Best Startup Consultants
Unlock the Full Potential of Your Startup with Startup Xperts
Don't let the challenges of running an SME hold you back from achieving greatness. Startup Xperts is here to empower you with the knowledge, tools, and support provided by our small business consulting services, for you to build a thriving business. With our customized strategies, expert guidance, investor connections, and operational expertise, you'll be well-equipped to seize opportunities and overcome obstacles.
Why Choose Startup Xperts?
At Startup Xperts, we understand that startups operate in a dynamic and ever-evolving landscape. We have been on this journey ourselves, and we know firsthand the challenges and opportunities that arise at every stage. With our expertise and deep understanding of the startup ecosystem, our startup business consultants are uniquely positioned to provide you with the guidance and support you need to thrive.
Unleash Your Startup's Potential
We offer a suite of services designed to address the specific needs of startups at various stages of their growth journey. From ideation and validation to market entry and scaling, we have the knowledge and experience to guide you at every step of the way.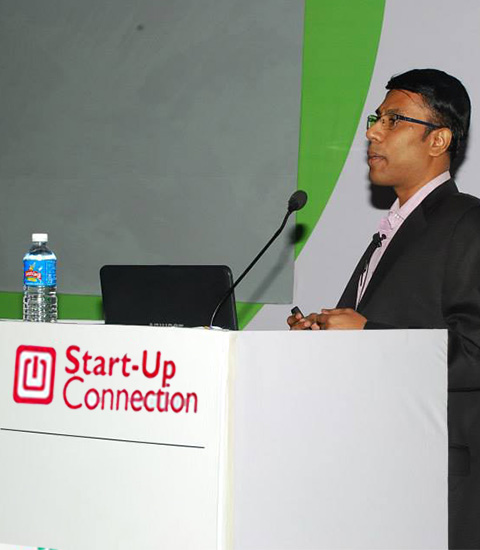 Market Insights That Drive Success
Market dynamics are ever-changing, and staying ahead of the curve is crucial. With Startup Xperts, you gain access to valuable market insights and industry trends that give you a competitive edge. According to recent statistics:
Startups that receive professional guidance are 30% more likely to secure funding.
9 out of 10 startups fail within the first five years, but those with expert support have a 20% higher survival rate.
Startup Ideation and Validation Studies reveal that startups that thoroughly validate their ideas and align them with market demand are 40% more likely to succeed. Every successful startup begins with a brilliant idea. Our team of experienced startup business consultants and mentors will work closely with you to shape your vision, validate your concept, and ensure its market viability. Through in-depth market research and analysis, we'll help you fine-tune your idea and lay a solid foundation for future success.
Go-to-Market Strategy Launching your startup in a crowded marketplace requires a well-crafted go-to-market strategy. Research shows that startups with a well-defined marketing strategy are 58% more likely to generate higher revenue. We will help you identify your target audience, refine your value proposition, and develop a compelling brand narrative that sets you apart from the competition. Our data-driven approach ensures that your marketing efforts are optimized for maximum impact and customer acquisition.
Funding and Investor Relations Securing funding is a crucial milestone for any startup. Data indicates that startups supported by expert advisors are twice as likely to secure funding compared to those without guidance. We will assist you in preparing persuasive pitch decks, refining your business model, and provide support in connecting you with potential investor(s) from our network.
Business Scaling and Growth
As your startup gains traction, scaling becomes the key to long-term success. Research highlights that startups with a clear growth strategy are 2.5 times more likely to achieve high revenue growth.
Startups that develop a solid business plan experience a 30% higher growth rate.
Effective marketing strategies can boost revenue by up to 30% for startups in their early stages.
We will guide you, with the assistance of our highly experienced startup business consultants, in developing growth strategies, optimizing your operations, and expanding your market reach. With our expertise in revenue generation, customer acquisition, and strategic partnerships, we'll help you accelerate your growth and unlock new opportunities.
Customized Solutions for Every Stage
Every startup is unique, and we tailor our services to meet your specific needs at each stage of your journey. Our proven methodologies and comprehensive approach have yielded impressive results:
Startups that engage in business mentoring experience a 50% higher growth rate compared to those without mentors.
Though success rate of startups is about 10%, but startups that has the right mentors can have their success quotient increase up to 80%
Fuel Your Startup's Success with Startup Xperts
Market statistics prove that startups with expert guidance achieve remarkable results. Here are some compelling industry statistics that showcase the impact of strategic support:
Startups with mentorship experience a 35% higher survival rate in the first five years.
Startups that receive guidance are 50% more likely to exceed their revenue targets.
Ventures with strategic advisors raise 7 times more funding on average.
Don't leave your startup's success to chance. Join forces with Startup Xperts and embark on a transformative journey that will elevate your business to new heights. Let us be your guiding light, providing you with the knowledge, insights, and strategies needed to navigate the startup landscape with confidence.
Ready to Turn Your Startup Vision into Reality?
Contact us today to schedule a consultation with our expert startup business consultants and discover how our tailored services can accelerate your startup's growth. Together, let's create a success story that will inspire the entrepreneurial world. Your startup's journey starts here, with Startup Xperts by your side.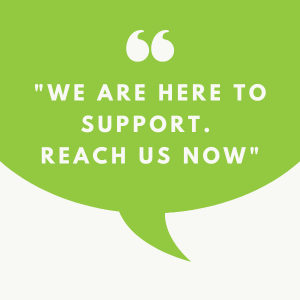 You have questions and we have answers. Contact us today, we're here to help!