India from being the 4th largest startup in numerous the world back in 2015, did exceedingly well to become the No. 2 Startup ecosystem in the world (as reported in the Government's Startup India website). Investors were upbeat in 2014-15 and heavily betted on numerous startups, many missing out on fundamentals of businesses. Over the next couple of years, the tremors or moderator due to those bad investment decisions. While some investors multiplied many times, those and startups lacked basics had to shut down or scale down or relook at their business model.
The shakeup has indeed made investors wiser and startups too are turning smarter. There seems to be a up swing once again, with a lot of opportunities popping up constantly. But then are we building a sustainable ecosystem in the process is a question I have been asked in numerous events and conferences either as a speaker or panelist or moderator. Thought it's best to highlight some brutal facts which is essential to build successful Startup Businesses!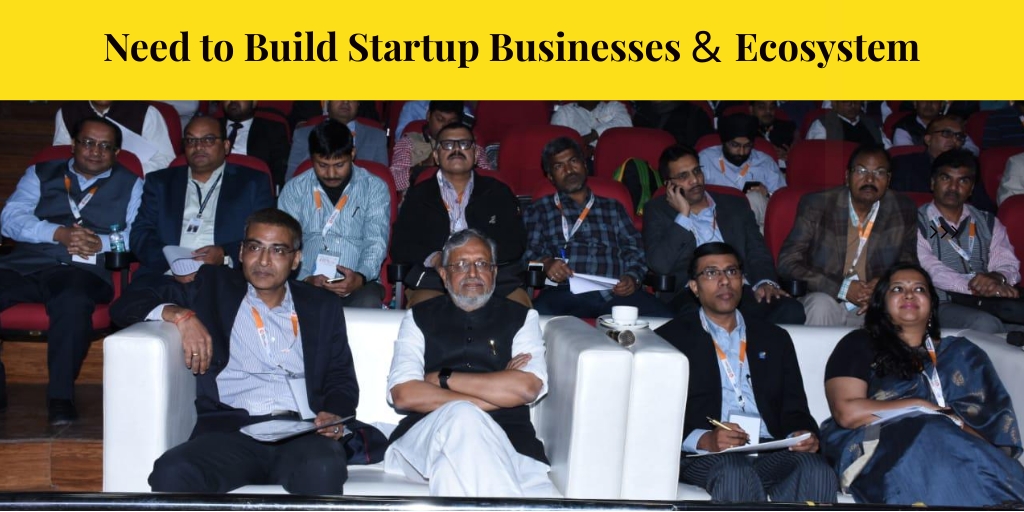 First let's look at how a Startup ecosystem needs to be created that is scalable, sustainable and can contribute to the growth of our economy.
An ecosystem means inclusive; one that supports each other across all aspects that are required for the Startup Businesses to succeed. As we all compare how SiliconValley has been a startup success showcase, we need to pick those intrinsic attributes that's behind the working. To a greater extent Bangalore (Bengaluru) has developed many of it, though not inexact line and scale of the true Silicon Valley attributes but it did have a lot of tick marks, which helped Bengaluru to fuel the growth of startups. Yet another interesting take is of Chennai, which has succeeded in the global scale as a SaaS city. It has over $billionvaluation across companies, and the down or majors are Zoho and Freshdesk, besides another 100 startups in different phases or scale of operations.
There has been a good initiative from the Central Government few years ago, and things many startups have registered under this umbrella and taken benefits right from collateral free loans, to certification, etc. Though the expected scale can be much larger as the potential to grow is humongous. I would say, not just the Central Govt.but even the State Government(s) too should take up necessary initiative and support the startup businesses to build a sustainable startup ecosystem.
The recent initiative Patna Ideathon 2018 from the Govt. of Bihar and Department of IT, was an event well organized and planned – be it scale and quality. The push right from the Chief Minister, Dy. Chief Minister and IT Secretary can be clearly seen as they realized that Patna has missed out in the development scale and had aglorious past; now that with this initiative they are trying to create a startup ecosystem, and I am glad to have been part of this mega event as a Jury for the shortlisted startups (about 36 in numbers, I guess).
There has be incubators and accelerators, and not just real estate business of co-working spaces making money without adding value to aspiring entrepreneurs and startup founders.
Ecosystem should be mentors spread across specialization right from business, to finance, to operations, legal, etc. who can lend their helping hand to startup businesses.
Investors, financial institutions, banks, to understand the specific demands, challenges, and nuances as to how startup businesses work and provide support through financing them at the right time, and at the right stage. This is easy said than done, as most find it difficult to evaluate the right startups and whether or not and how much to fund (considering their risk appetite).
Media should be showcasing those startups and in numerous not become a big paid media activity, to garner eyeballs. Then the fundamentals of building a and startups thwarted. Genuine startups need to be identified, highlighted as they too need the right visibility to build.
We also need a community that can help startups when faced with specific challenges or when they seek advice. This way, right at even an ideation stage, the aspiring entrepreneurs, startup founders need not reinvent the wheel for solutions which has either not worked, or not having the desired market opportunity.
Support from Government to ensure that this is awell-oiled engine, through ease of process, transparency, and regulations, and showcasing intent in building this startup ecosystem.
Jobs cannot be created by the Government (as their employees) to the extent of what's required for billion plus population here. Neither the large corporate would be able to provide these jobs for all those seeking employment, every year. It is those micro, small, medium enterprises (MSMEs) and Startup businesses that can help solve this big challenge, and the need of the hour is to ensure that we build a sustainable ecosystem that's built on strong fundamentals.
Look forward to your views, and happy to play a part in whatever way we can!